#Hidden Crafts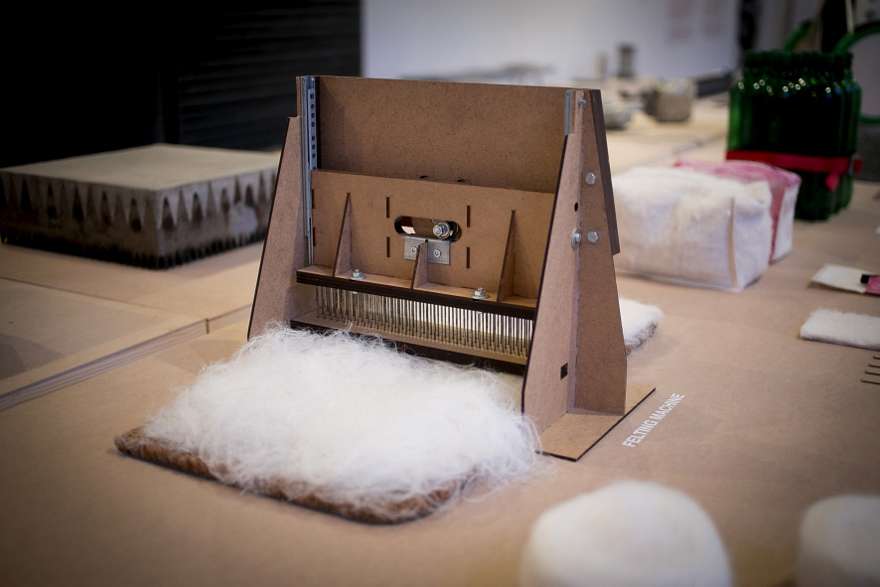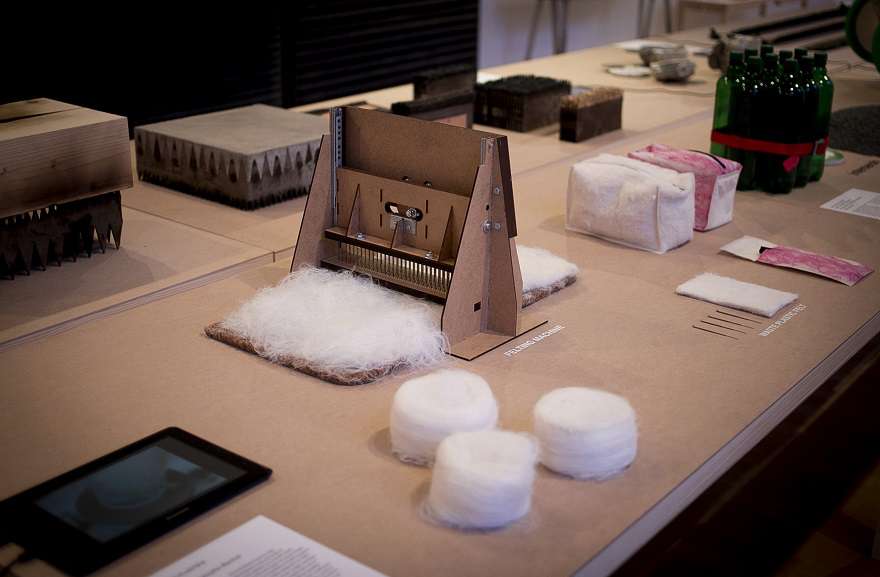 The Polyfloss Factory has developed a new process to recycle plastic on a small scale. It uses the principle of candy-floss in order to transform PolyPropylene into a wool-like material. For BIO 50, we built a new, small machine that permits to make felt out of wool, with 100 felting needles. This densifies the wool, making it rigid, and allows to sew, mold or weld pieces together. This felt is made from Procyclene, the up-cycled plastic created by Interseroh.
Project by Emile De Visscher, Christophe Machet (The Polyfloss Factory)
As part of material PLASTIC with the companies Plastika Skaza, Consensus and Interseroh.