#Hacking Households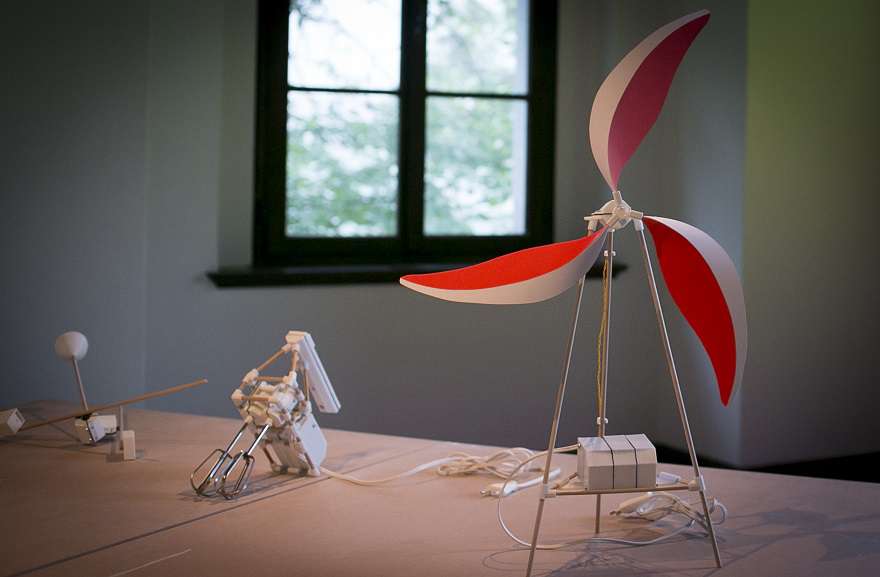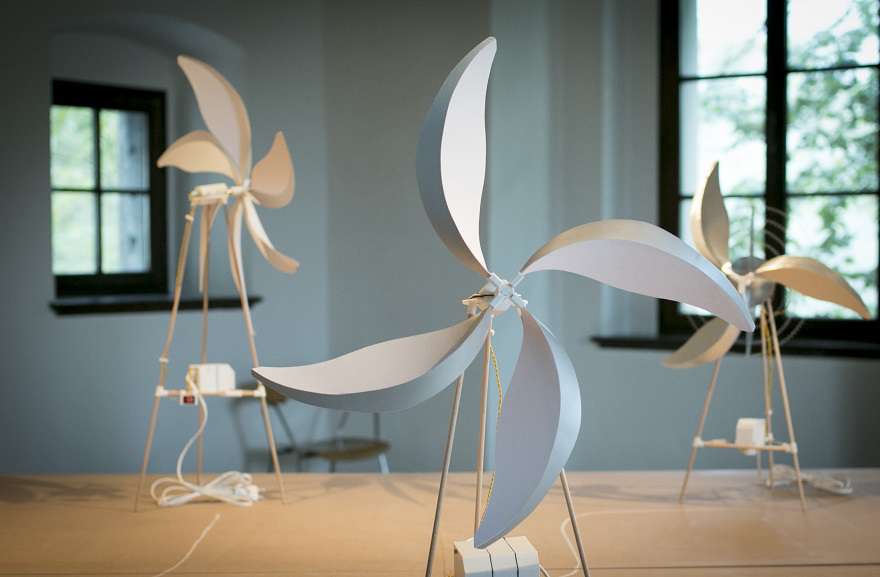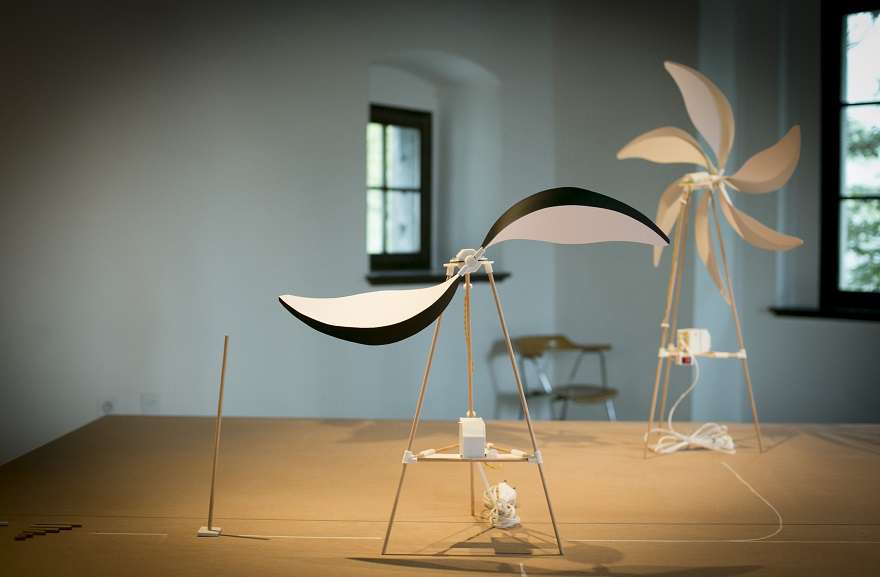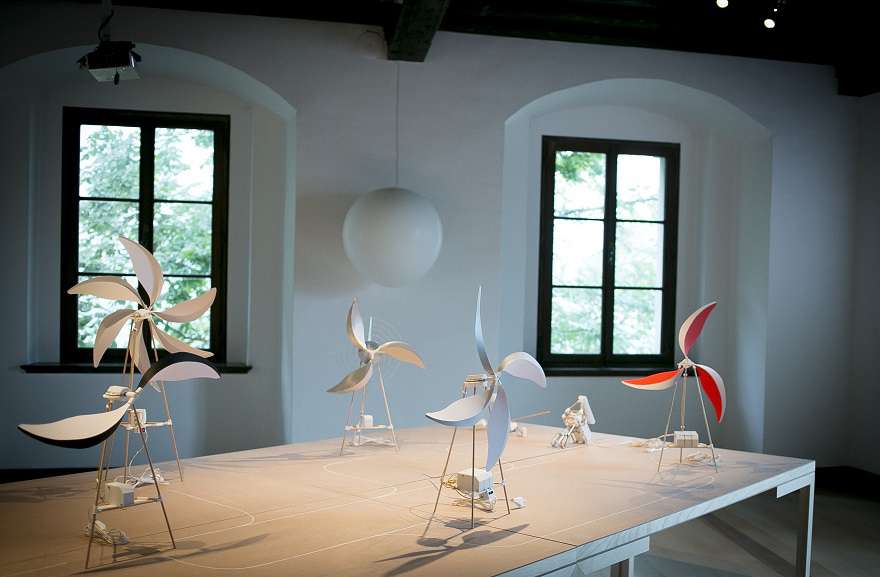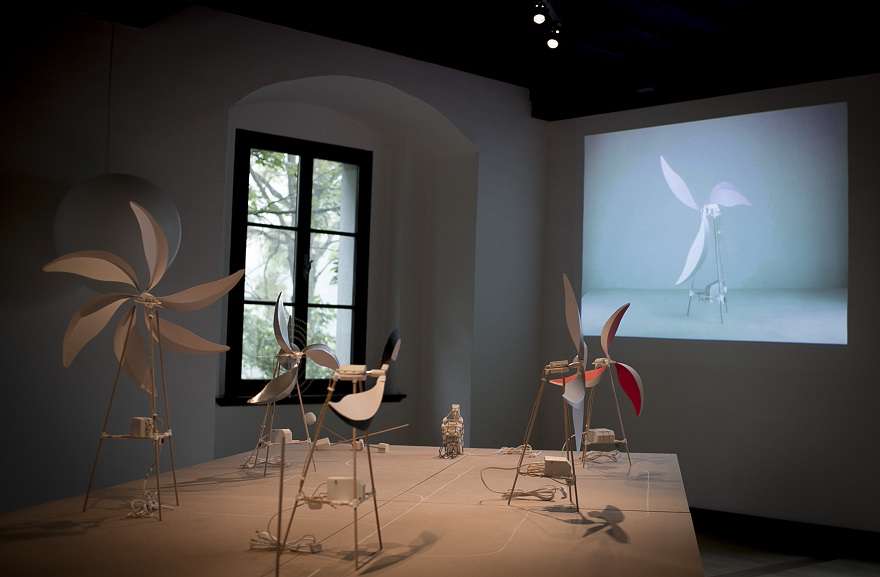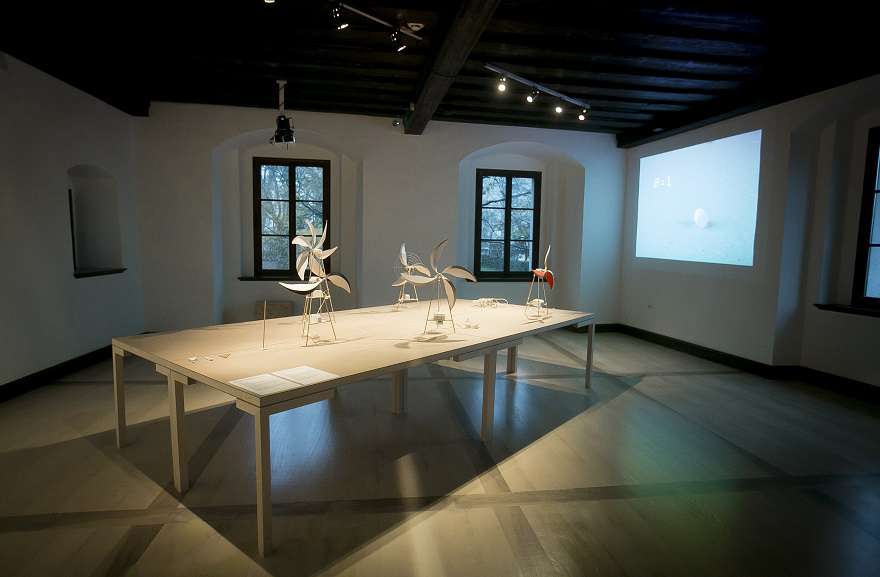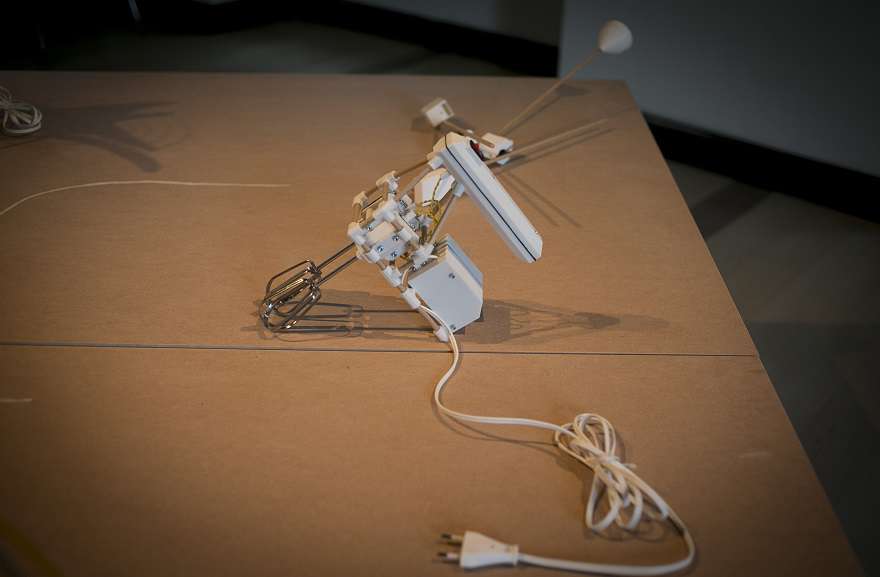 1 Material
2 Simple Object: A pole.
3 Fan: A table fan.
4 Tall Fan: A table fan, taller.
5 Gesture Control Fan: A fan with a gestural interface block. Waving a hand in front of the fan will increase its speed, while holding the hand still will decrease it, until the fan stops.
6 Internet Fan: A fan with a Wi-Fi block for connecting it to the world wide web. This allows for its speed to be controlled remotely or programmed to respond to weather forecast services, tweets, stock market fluctuations, or any service or data accessible from the internet.
7 Heating Fan: A table fan that can both cool and heat the air. Derived from a fan with an added heating element.
8 Mixer: A double-paddle hand-held mixer. Two motor blocks from a fan design have been rearranged in a new scaffolding structure.
9 Floating Internet Lamp: A floating lamp that follows the movement of its user. The lamp is connected to internet and can be controlled with a smartphone. Internet capabilities and a propeller mechanism are derived from the blocks used in the internet fan.
10 Floating Internet Lamp: Blocks and components of the floating lamp.
Project by Thibault Brevet, Leonardo Amico, Jure Martinec, Nataša Muševič, Coralie Gourguechon, Jesse Howard, Tilen Sepič
More on Hacking Households.