#Knowing Food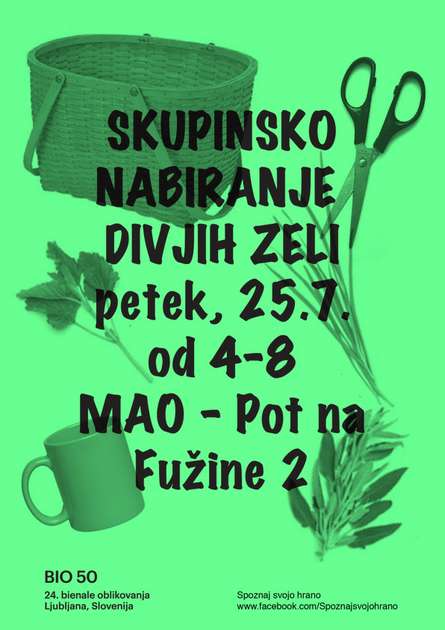 Join th Knowing food team this Friday, at 25th of July, at the workshop about the future of plant gathering in Fužine. Afterwards the workshop will evolve into a tea party in the Garden of Fužine castle.
Bring with you the equipments for plant gathering and a teacup.
Join us at the main gate of Fužine castle at 16.00!