#Knowing Food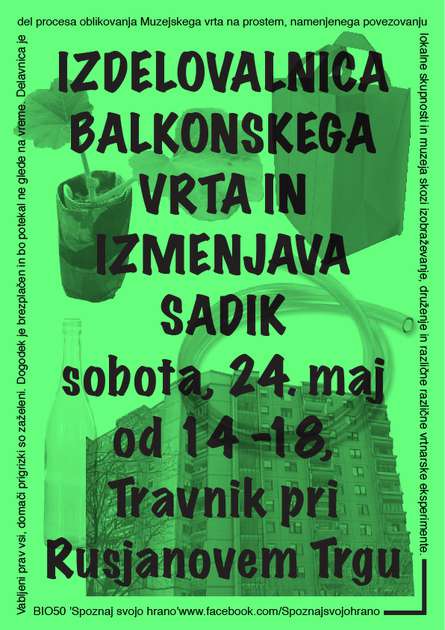 The workshop is organized by the BIO 50 team Knowing Food, the local festival Fešta na Fužinah and the international festival Chelsea Fringe.
WHEN: Saturday, 17th May 2014, 2.00 - 6.00 pm - Note: Due to bad weather forecast the event will be on Saturday, 24th May 2014.
WHERE: Rusjanov trg, near Museum of Architecture and Design Ljubljana
WHAT: Workshop about possible designs of balcony gardens and the exchange of plants.
The event is admission free.
Join us!