#Knowing Food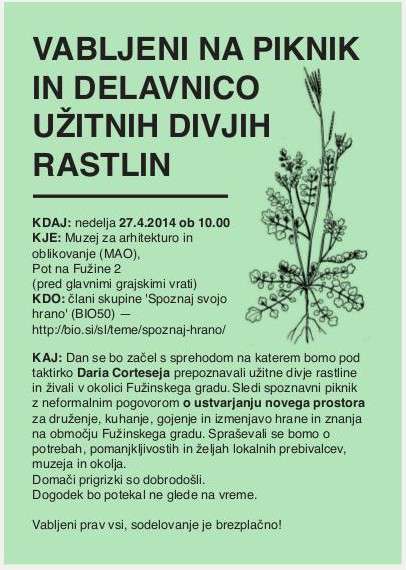 Join the Knowing Food team at Sunday picknick and workshop about edible plants with Dario Cortese.
WHEN: Sunday, 27th of April 2014 at 10.00
WHERE: Museum for Architecture and Design, Pot na Fužine 2, Ljubljana (in front of main gate)
WHO: members of Knowing Food team, locals and everyone else interested in the topic
WHAT FOR: Workshop about edible local plants and animals with Dario Cortese, followed by picknick and non-formal debate about the creation of new public space designed for community to socialize, grow and share food.
Do not mind the weather, join us anyway!