#Observing Space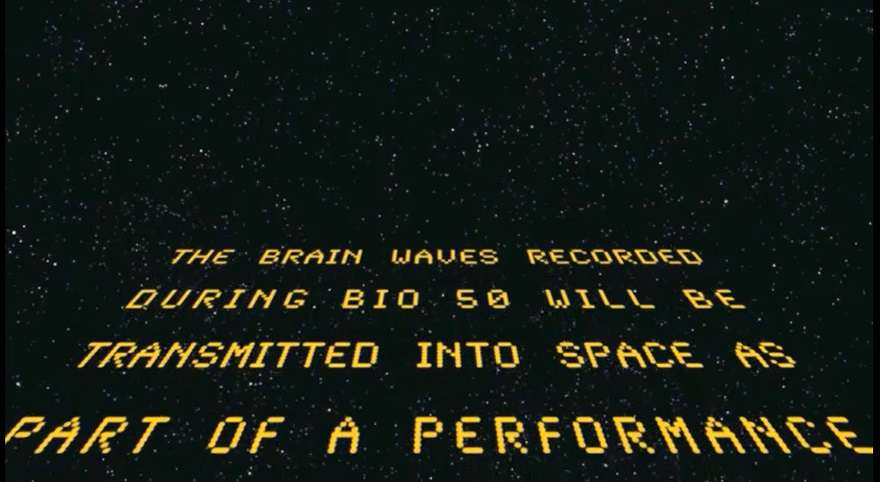 Team member of Observing Space Daniela de Paulis recorded her brain waves and brain waves of the BIO 50 visitors during the BIO 50 exhibition opening, as part of her project 'Cogito'. During the live event, brain waves of the visitors of the BIO 50 exhibition in Ljubljana, were converted into a sound pattern and sent to Titan and into space for a total duration of 75 minutes.
Check the excerpt of the COGITO radio transmission, presented live from the cabin of the Dwingeloo radio telescope on 29 November 2014 from 13:30 to 16:00 UTC. more
More information on the project can be found on: here .
COGITO is a project by media artist Daniela de Paulis, in collaboration with CAMRAS