#Nanotourism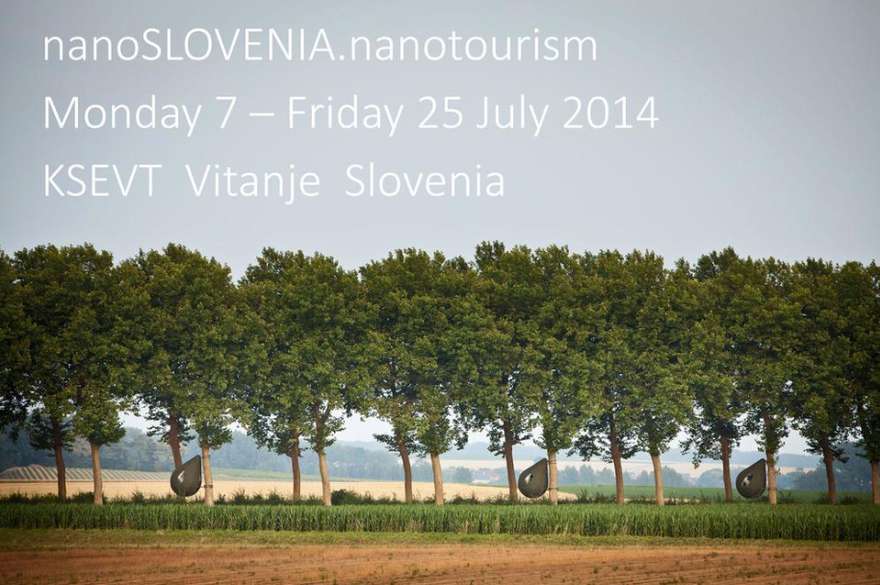 AA Visiting School Slovenia is a three week architectural workshop organised in Slovenia as a part of Visiting School programme at Architectural Association School of Architecture, London.
Join us on our opening kick-off event on Monday, July 7th at KSEVT with a host of exciting lectures, featuring the directors of the programme , BIO 50 participants and external lecturers.
nanoSLOVENIA.nanotourism workshop focuses on the concept of experience tourism, allowing participants to engage in a wide range of projects, from site-specific micro interventions at a 1:1 scale to holistic strategies for existing contexts. Adapting to their specific setting, the proposals can materialize in actions or structures that are temporary or permanent, ultimately seeking to create a comprehensible, tangible and novel experience of tourism.
Within the contemporary economic realities, the workshop aims for small and smart solutions that rely on local resources, and seeks innovative design and financing alternatives that bypass major institutions and established spatial planning bureaucracy.
The workshop will take place at the new, highly specific building KSEVT, Cultural Centre of European Space Technologies, a bold landmark in the tiny Slovenian village of Vitanje of 800 residents that has welcomed over 25,000 visitors in its first year of activity. KSEVT has a public significance and generates social, cultural, and scientific activities, with fixed and temporary exhibitions, conferences and club/study activities. There is an open need and an exposed potential of Vitanje to become a case study of developing an extreme set of bottom up strategies or prototypes to challenge the conventional notion of tourism.
Kick-off/DAY 1 – 07/07/14
schedule
9:00 – 10:00 / reception & registration and allocation of rooms for accommodation
10:30 / start of opening mini conference including:
− Introduction by Aljoša Dekleva (AA Visiting school Slovenia, nanotourism)
− BIO 50 nanotourism group, Zagreb project
− BIO 50 nanotourism group, Maribor project
− BIO 50 nanotourism group, BIO 50 exhibition project
− BIO 50 nanotourism group, Vitanje project
13:30 / lunch break (food and drinks from local producers)
15:00 / presentation by Aljoša Dekleva
− KSEVT architecture
− AA Visiting School Slovenia, presentation of general themes of the workshop
15:30 / lecture by Vedran Mimica, Professor, Associate Dean of Research IIT, Chicago,
− Phenomenon of Global Tourism
16:30 / presentation by Blaž Šef including:
− inside history of KSEVT in Vitanje and personal tour through the permanent
− presentation of highlights of Vitanje and its history and future potentials
− personal tour through the town
19:00 / AA Visiting School Slovenia first general meeting including:
− individual presentation of each participant (4 slides - 3 mins)
− forming groups & discussion of groups per workshop themes
20:30 / dinner & drinks at KSEVT