#Nanotourism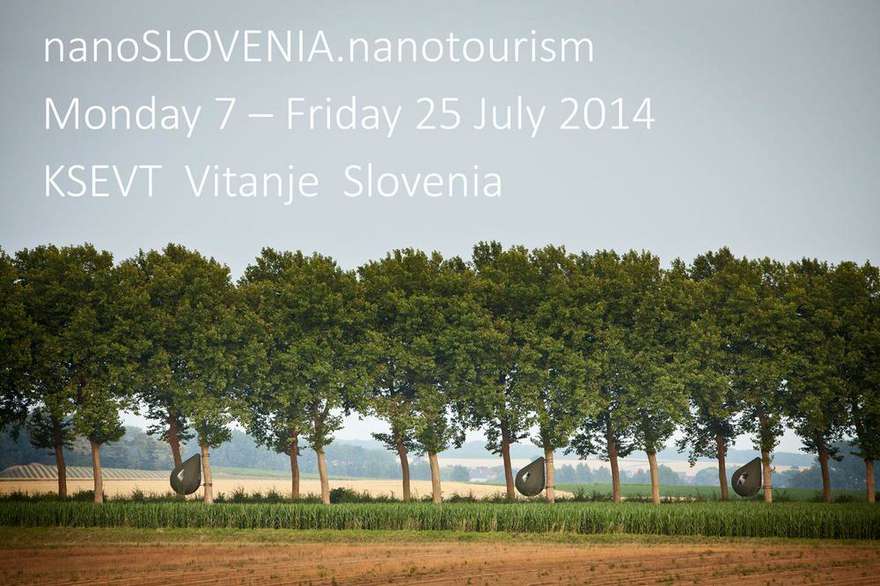 AA Visiting School Slovenia is a three week architectural workshop organised in Slovenia as a part of Visiting School programme at Architectural Association School of Architecture, London.
nanoSLOVENIA.nanotourism workshop focuses on the concept of experience tourism, allowing participants to engage in a wide range of projects, from site-specific micro interventions at a 1:1 scale to holistic strategies for existing contexts. Adapting to their specific setting, the proposals can materialize in actions or structures that are temporary or permanent, ultimately seeking to create a comprehensible, tangible and novel experience of tourism.Within the contemporary economic realities, the workshop aims for small and smart solutions that rely on local resources, and seeks innovative design and financing alternatives that bypass major institutions and established spatial planning bureaucracy.
The workshop will take place at the new, highly specific building KSEVT, Cultural Centre of European Space Technologies, a bold landmark in the tiny Slovenian village of Vitanje of 800 residents that has welcomed over 25,000 visitors in its first year of activity. KSEVT has a public significance and generates social, cultural, and scientific activities, with fixed and temporary exhibitions, conferences and club/study activities. There is an open need and an exposed potential of Vitanje to become a case study of developing an extreme set of bottom up strategies or prototypes to challenge the conventional notion of tourism. The natural condition of nanoSLOVENIA as a fragile but diverse landscape and the local phenomenon of obsessive individualism provide principal conditions for nanotourism, locally generated bottom up experience tourism.
nanoSLOVENIA.nanotourism collaborates with Ljubljana's Biennial of Design (BIO 50) and its curator Jan Boelen, director of Z33 - House for Contemporary Art, in a multidisciplinary research that explores possible futures for design. One of the Biennial's research topics, Nanotourism, will inform the workshop's theoretical framework, presented and discussed at the opening mini-conference of the workshop. Selected results will also become part of the BIO 50 exhibition and catalogue.
Deadline for application: 30. 5. 2014
How to apply?
Workshop: three weeks, from 7th-25th July
Venue: KSEVT – Cultural Centre of EU Space Technologies, Vitanje, Slovenia
Programme