Exhibition BIO 50: NOW
TAKE A SEAT! Canopy table, collection Spring/Summer 2014
Opening Hours:
Tuesday−Sunday: 10.00-18.00
Closed: Mondays and 1. 11.

Venue:
Museum of Architecture and Design
Pot na Fužine 2
1000 Ljubljana
Show on map
Come sit! is a multifunctional urban furniture which combines a long table with benches on both sides and a summerhouse in one facility.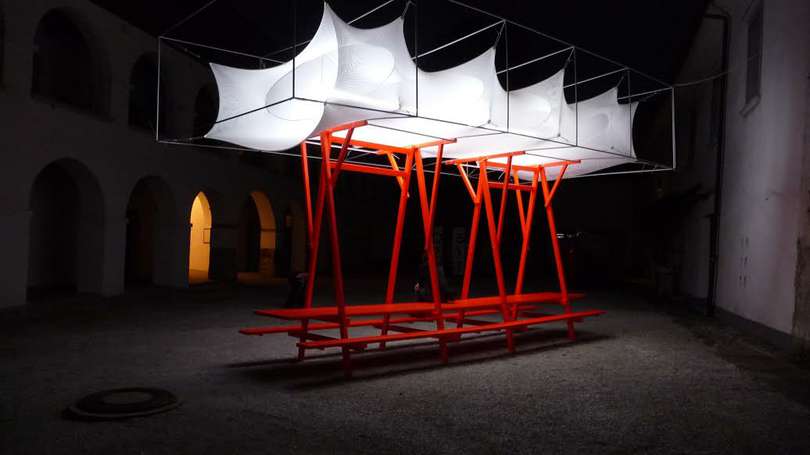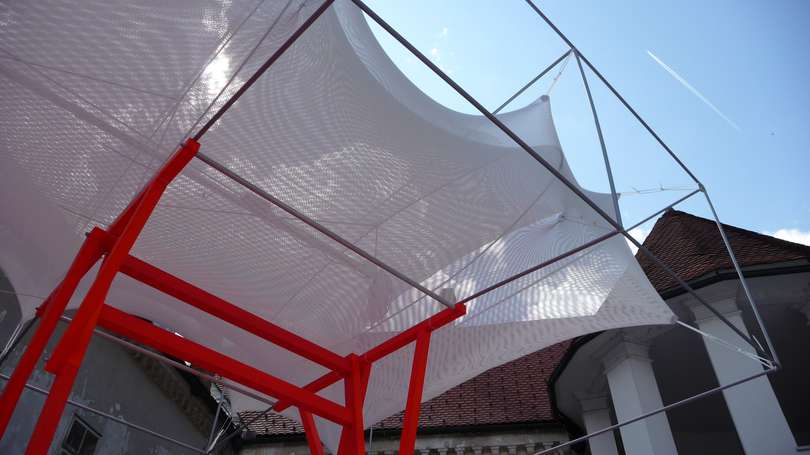 In addition to its witty arty communicativeness it assumes the function of work furniture during the BIO 50 and together with the creators in the natural environment tests the topic of this year's Biennial which revolves around the process and experimentation in design.
Producers: RPS, Karmen Gombač, mizarstvo Hrovat.
Exhibition is supported by: MOL, MAO, Helios.
Designed by Urša Vrhunc, u.d.i.a.