Exhibition BIO 50: NOW
M(one)y
Dates:
16 Oct—26 Oct 2014
Opening:
16 Oct 2014 at 19:00
Opening Hours:
Monday—Saturday: 9.00—21.00
Sunday: 9.00—15-00
Venue:
1001dar
Mercator center Ljubljana
Cesta Ljubljanske brigade 32
1000 Ljubljana

Show on map
Opening event at the shop Tisoč in en dar in Mercator Center Ljubljana will be escorted by a presentation, talk and artistic action by protagonists of the project Made In China. The shop will host a sales exhibition until the end of October, offering multiples, which are artworks with a certain market value, that were produced by the artists within the Made in China project.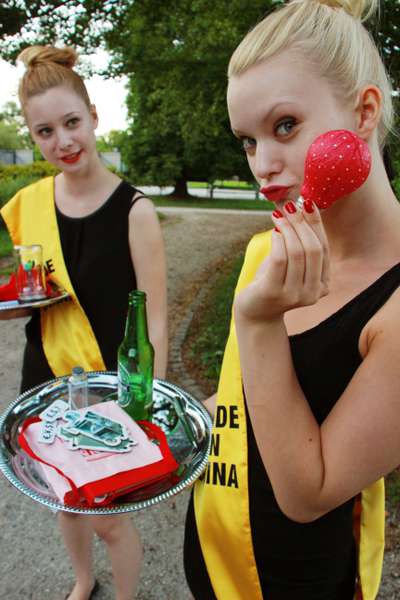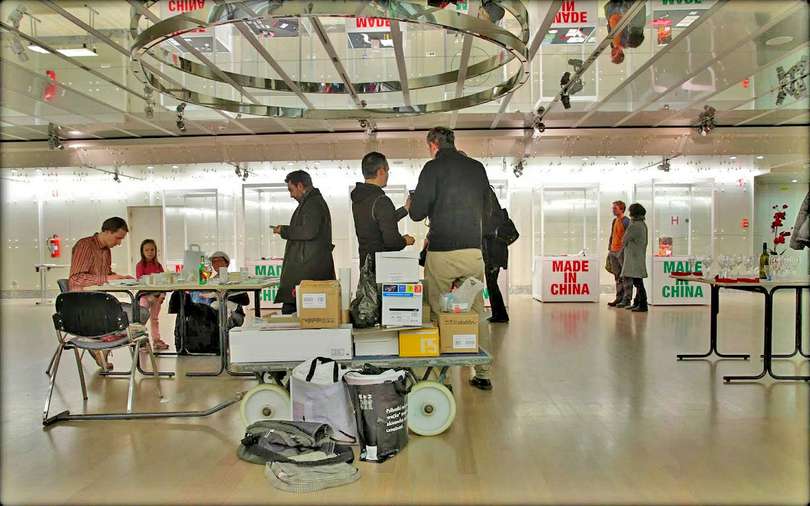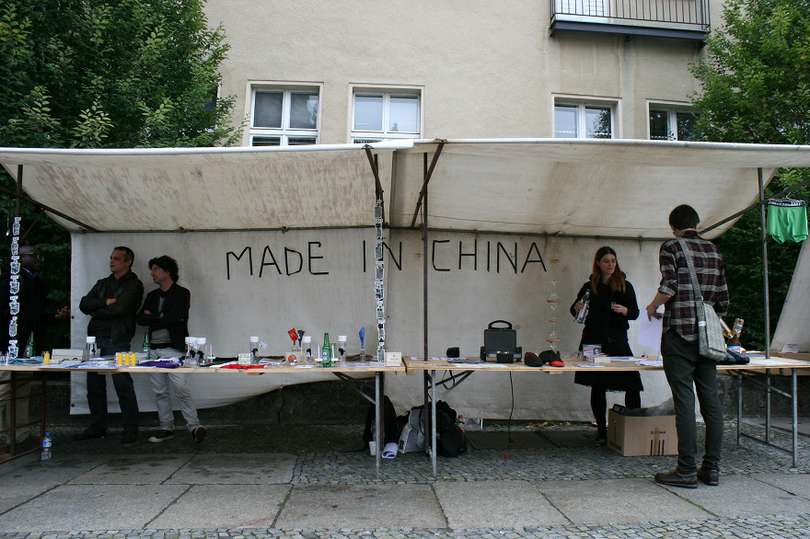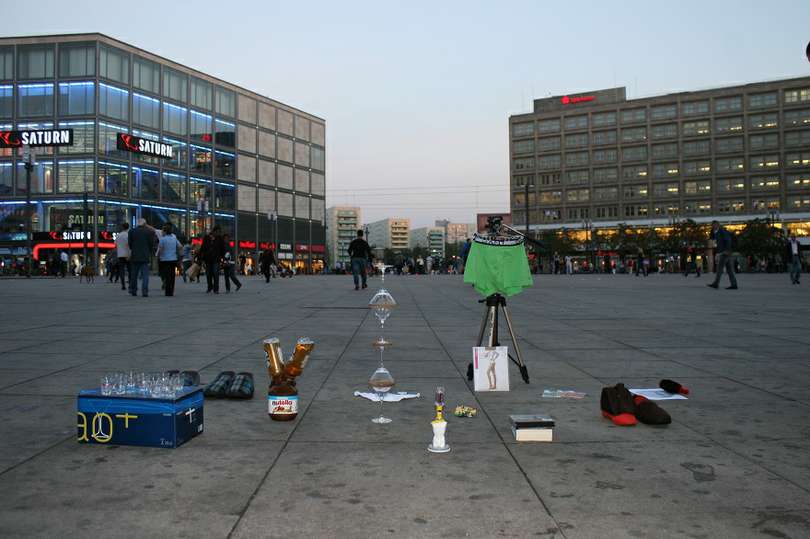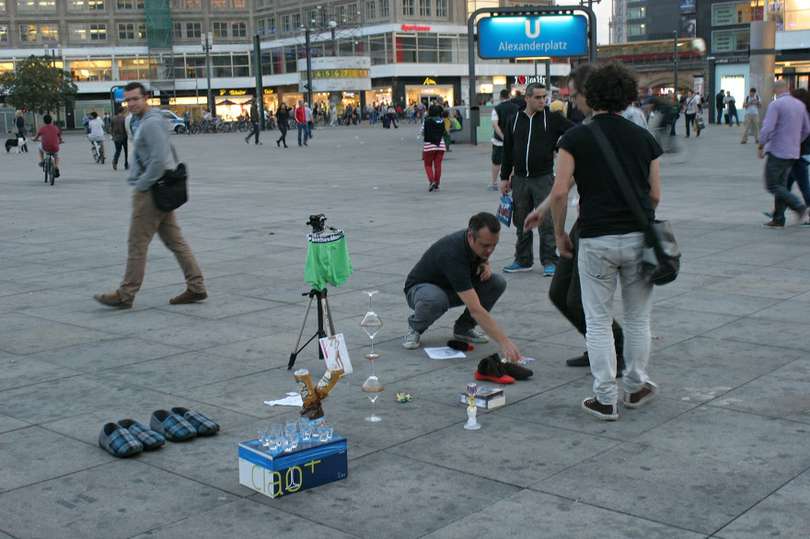 The project Made in China is an attempt to establish practices that enable genuine contact of live, contemporary art with the audience. It is an artistic project and production line of versatile usable multiples, that have been, as separate works or as derivatives of larger, gallery projects, produced by chosen Slovenian artists: Jože Barši, Viktor Bernik, Vasja Cenčič, Lada Cerar, Ksenija Čerče, Vuk Ćosić, Boštjan Drinovec, Vadim Fiškin, Ištvan Išt Huzjan, Janez Janša, Janez Janša, Janez Janša, Žiga Kariž, Laibach, Alen Ožbolt, Arjan Pregl, Sašo Sedlaček, Small but Dangers, Sonda, Veli&Amos, Matej Andraž Vogrinčič and Sašo Vrabič.
The resulting multiples are artworks with a certain market value, and at the same time objects that introduce into the premises of consumption varied artistic breaks and open new possibilities for transmission of art to those for whom it is intended. Made in China are market goods and artworks. The long-term project undertakes the task of operating in both structures, leading to unexpected breaks in seemingly smooth and quite independently functioning market and artistic modes of operation. The aim of the project is the search for the path from art to the audience.
Artworks, resulting from the project "Money talks" will be available in shop Tisoc in en dar in Mercator Center in Ljubljana with the aim of being sold as well as to present the project Made in China.
Prepared by Viktor Bernik, Made in China.