Exhibition BIO 50: NOW
Marko Turk - Homo faber
Opening:
1 Sep 2014 at 19:00
Opening Hours:
Monday−Friday: 10.00−18.00
Saturday: 10.00−14.00
Sunday: 10.00−13.00.
Closed: Holidays.
Venue:
Kresija Gallery
Stritarjeva 6
1000 Ljubljana
Show on map
Due to urgent maintenance work at the Kresija Gallery, the exhibition closes on Sunday, 28. 9. 2014. -- In the early years of his activity Marko Turk (1920–1999) had already perfected himself as an excellent designer, despite his lack of formal education. His love of electrical engineering and various circumstances had led him to form his own workshop, where he also single-handedly realized his ideas. After twenty-five years, a selection of his finest works will once again be put on display.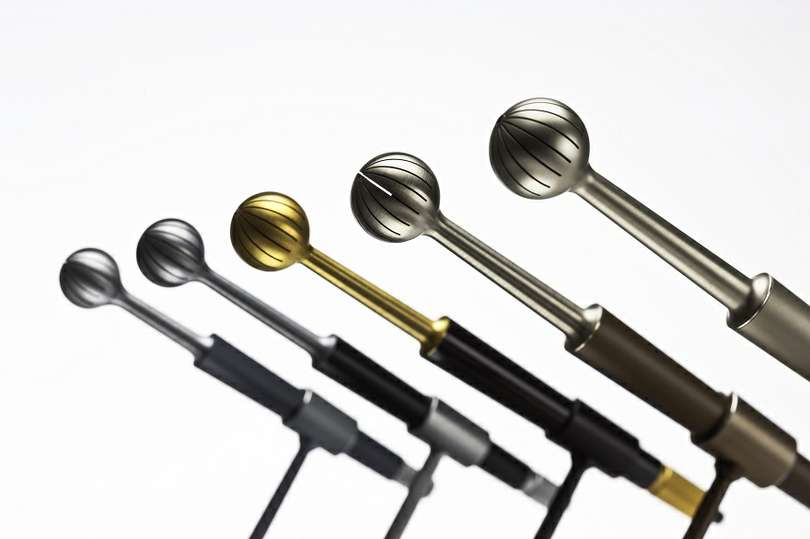 Marko Turk (1920-1999) – for some discovery, for connoisseurs master. The master who has through many years of practice in the field of construction and design of microphones trained himself to the highest possible level. He entered into design unexpectedly and despite successes he argued for a long time that this is not his main activity, since he stems from the electro-acoustical field of work.
Even though he did not think of himself as a designer for a long time, he was recognized early on by a design profession as one of the best and he was also appropriately rewarded. Regularly he received awards at design events and his works were exhibited in numerous retrospective exhibitions. Very early in his career he received the highest national award in the field of culture, the Prešeren Award.
The Museum of Architecture and Design keeps the largest collection of his works. They are regularly exhibited in the relevant retrospective design exhibitions which demonstrate that Slovenian design was at its early stage at the highest possible level, despite unfriendly economic and political circumstances. After twenty-five years the collection of Marko Turk is set to view again, now enriched with new acquisitions and certain items borrowed from other collections.
Curator: Špela Šubic, Museum of Architecture and Design
Organisers: Museum of Architecture and Design (MAO) and Municipality of Ljubljana, Gallery Kresija