Workshop
Cybernetics of knitting
Date:
Saturday, 6 September 2014
Venue:
Niti Niti Gallery of wool
Breg 4
1000 Ljubljana

Show on map
Workshop of group knitting is a real social event, where participants co-create a product using only their fingers and a thicker yarn. The workshop will present a simple technique of knitting, which is feasible only in a group of people. Knitting knowledge is not a prerequisite for participation.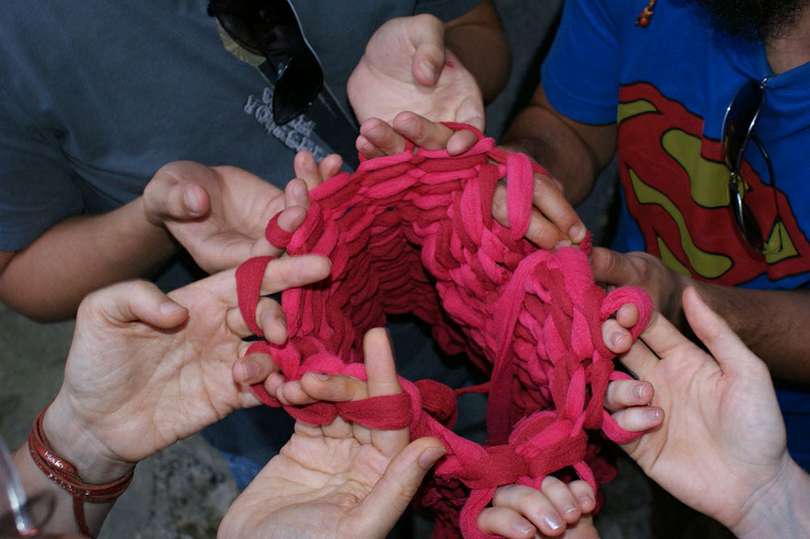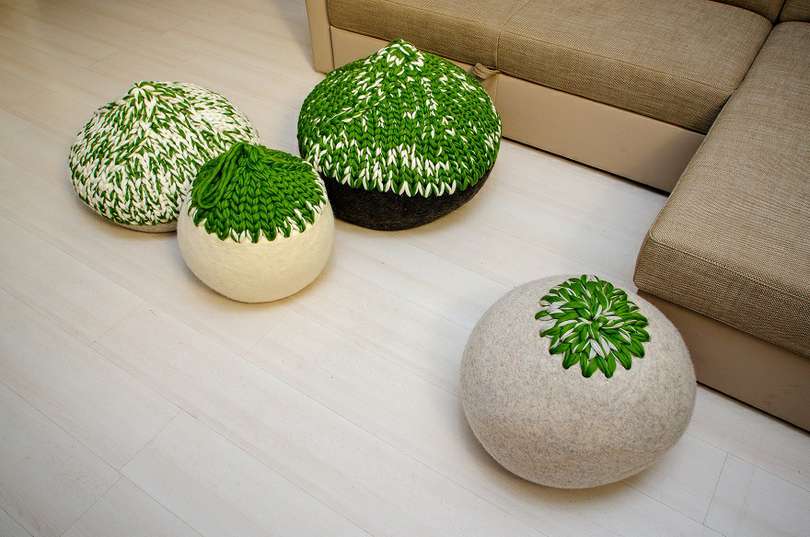 Group or community knitting is a three-dimensional seamless process that requires a larger number of participants, their participation and co-creation. For this kind of knitting we do not use other tools as our fingers and a thicker yarn and the process is easy. By participating in a bigger group or community – which consists of often completely random visitors – we spread knowledge, awareness and respect for manual labor and collective creativity, and at the same time we draw attention to the sustainable management of textiles and fair pay for textile products, which are in spite of modern technologies made by a large investment of human energy.
The group knitting on the event Cybernetics of knitting will be performed in a way that participants will contribute to the creation of knitted part of taborets (or more of them). Knitted taborets are the project of the designer and performer of workshops Darja Rant, Klobbka - unikatne tekstilije .
Sign up for workshops at darjarant@gmail.com.