Conference
The Future of Design Policy in Slovenia: BIO 50 as an inspiration
Date:
Friday, 5 December 2014
Venue:
Museum of Architecture and Design
Pot na Fužine 2
1000 Ljubljana
Show on map
The conference on Friday, 5 December 2014, will be one of the closing events of the Biennial of Design. During the BIO 50, 120 team members cooperated together and developed 58 new projects ranging from the alternative tourism models to the new tools for blowing glass and proposals for refreshing Ribnica's craft.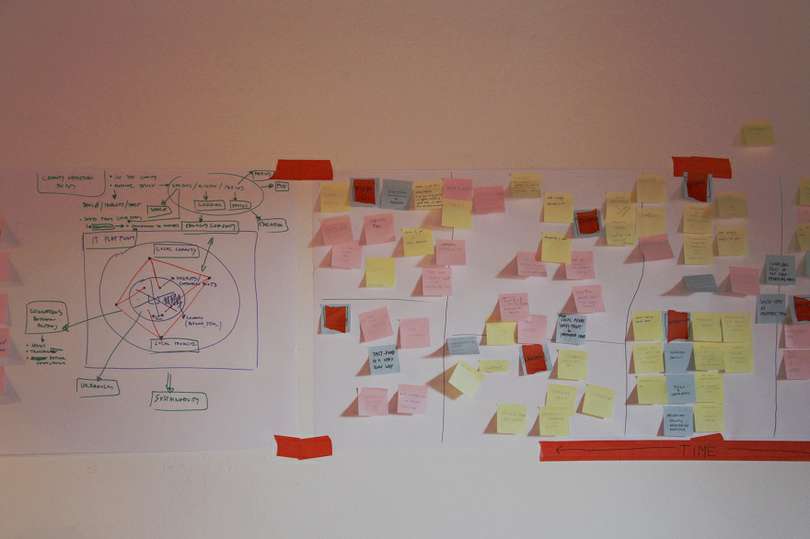 The aim of the closing conference is to research how the experiences of design experiments and collaborations within Biennial of Design can be used for the design policy in Slovenia. What can be learned from the research process at BIO 50? How important is the local-international cooperation for the development of the Slovenian design? How to form the concept of design policy in which all actors will recognize design as a tool rather as an a goal in itself?
The conference at MAO is part of an effort to more integrated design policy in Slovenia. Various professional organisations and institutions have been occupied with this topic for several years. Designers, researchers, cultural producers and financiers, professors and students, activists from civil society and economic strategists are invited to attend the open debate on the future of design policy in Slovenia.
The conference will be in Slovene and English. No addmision!
PROGRAM
10.00–10.05 Welcome, Matevž Čelik, MAO
10.05–10.10 Introduction, Jan Boelen, Z33
Part One: BIO 50 perspectives
10.10–10.15 Tina Gregorič, mentor, Nanoturizem
10.15–10.20 Ivan Stanič, City of Ljubljana, Urban Planning Department
10.20–10.25 Alessandro Fonte, architect, Hidden Crafts
10.25–10.30 Tina Pezdirc Nograšek, RCKE/RRALUR
10.30–10.35 Beno Ogrin, Kamena s. p.
10.35–10.40 Elena Fajt, fashion designer, The Fashion System
10.40–10.45 Andrej Drapal, Consensus d. o. o.
10.45–10.50 Nuša Jelenec, designer, Knowing Food
10.50–10.55 Klara Zalokar and Klemen Zupančič, architects and designers, Hidden Crafts
10.55–11.00 Jurij Krpan, mentor, Designing Life
11.00–11.30 Coffee Break
Part Two: Possible Futures
11.30–12.00 Marko Jaklič, Faculty of Economics
12.00–12.30 Jan Boelen, Z33
12.30–13.15 Lunch
Part Three: Discussion
13.30–15.00
Boštjan Botas Kenda, ALUO
Aidan Cerar, RCKE/RRALUR
Eva Perčič, Poligon
Matevž Čelik, MAO
Danijela Grgić, DOS
Zmago Novak, Month of Design
Marko Jaklič, Faculty of Economics
Jan Boelen, Z33
The conference will be moderated by Julija Vardjan.
PARTNERS
The conference on design policy is supported by the co-financier of the Biennial of Design Ministry RS for Culture and main partner the Regional Development Agency of the Ljubljana Urban Region and its Regional Creative Economy Centre.