Children's workshop
Sound Lab – Mini closing of the exhibition
Date:
Sunday, 7 December 2014
Venue:
Museum of Architecture and Design
Pot na Fužine 2
1000 Ljubljana
Show on map
Theme: Hidden Crafts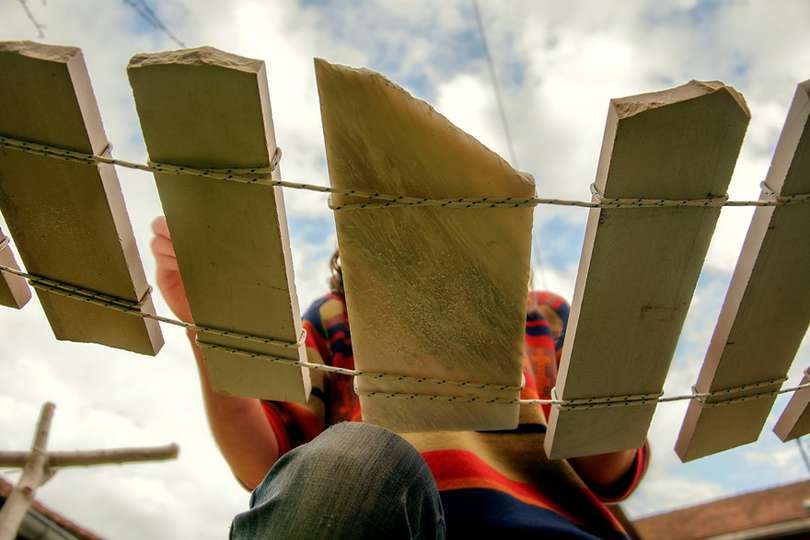 For centuries the stone was a challenge for many artists, particularly sculptors. Torn from the earth, it is the basic material of stonemasons, the material that encouraged also the creators of the Hidden Crafts Group at BIO 50 who created their own stories, while others used completely different materials, recycled plastic or scrap metal. Samo Kutin is a person who manages to bring out very special sounds from the stone and makes different musical instruments and sonorous devices from a variety of waste materials.
We will try to play on a stone xylophone and make our own musical instruments: balunophone, plucked string instrument with only one string, whistle-instrument, squeak-instrument and a lot more objects from which we will derive at least some sound. Our impressive improvised orchestra will play at our mini closing of the Exhibition.
Creative workshop is a place of fun, game, creativity, meeting and socializing. It is a place where kids aged 5 to 15 (or younger, if accompanied by their parents) through dialogue and with entertaining didactic accessories learn about the topics of the exhibition, and then apply their new knowledge and a lot of imagination to create their own products. Creative workshops are led by curators-educators in cooperation with the participants of BIO, students of art history or architects and designers.