Event
BIO50}hotel: This is Sponge (Nanotourism)
Date:
Thursday, 4 December 2014
Venue:
Museum of Architecture and Design
Pot na Fužine 2
1000 Ljubljana
Show on map
Sponge ArteContemporanea, guests of the BIO50}hotel, will present to the public an important part of its activity that is its particular attention to Performance Art.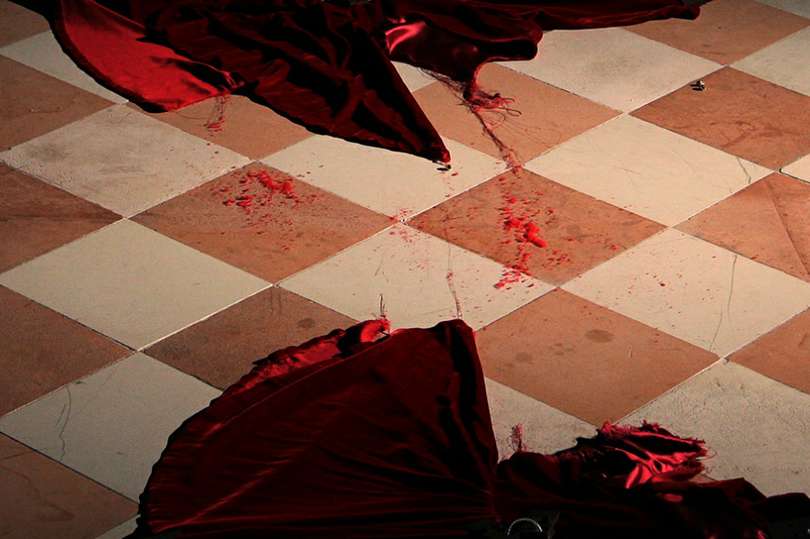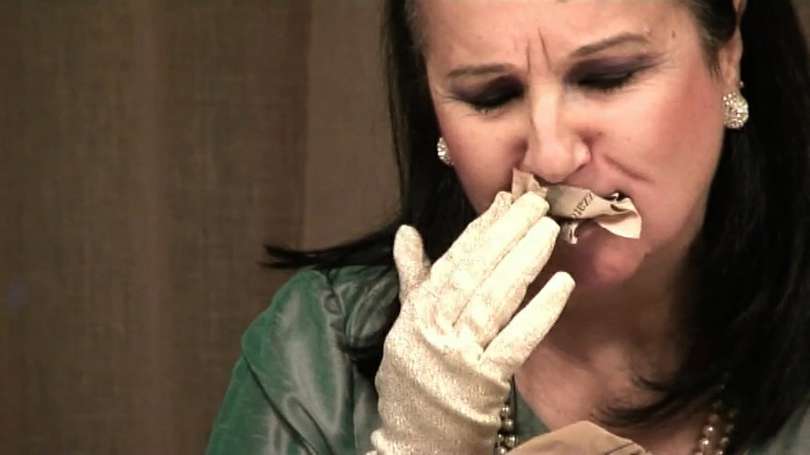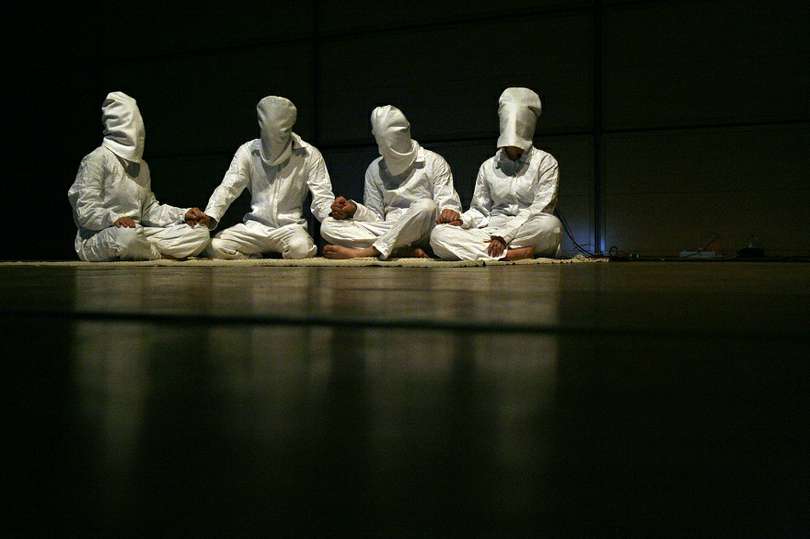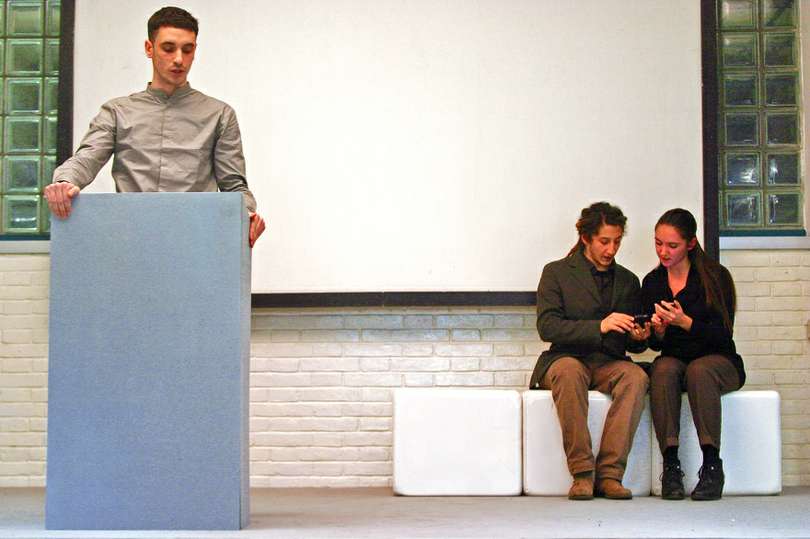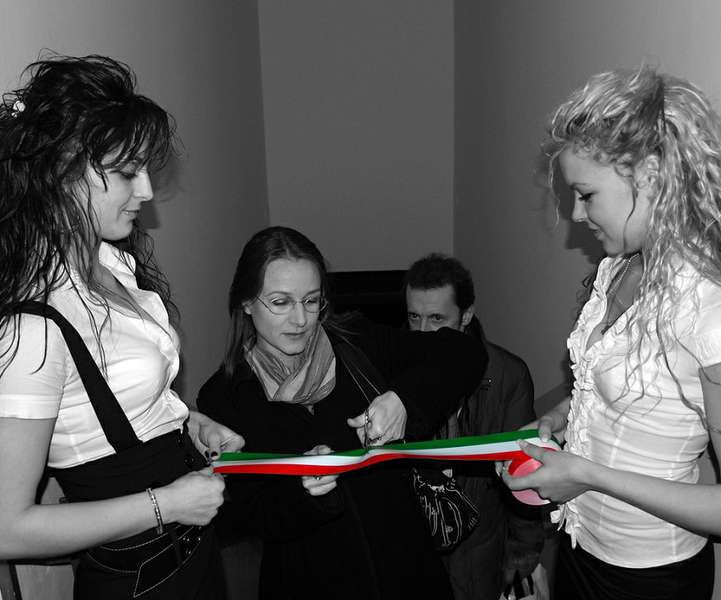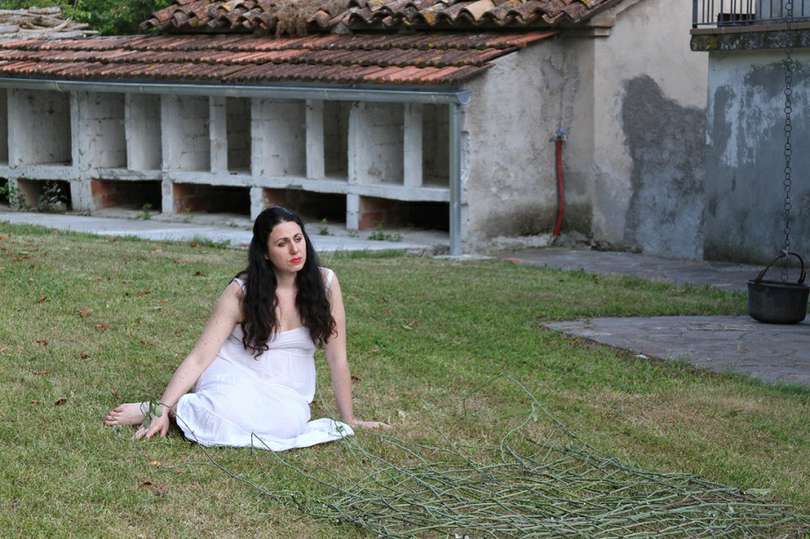 Video screening In Corpo
Thursday, 4 December, 16:00-21:00
Saturday, 6 December, 10:00-18.00
Sunday, 7 December, 10:00-18.00
On Thursday, a video will be shown with abstracts from the performance review In Corpo, curated by Sponge ArteContemporanea since 2011 in collaboration with SetUp Art Fair in Bologna.
The selection of abstracts covers all of the four past editions and announces the next, to be held in January 2015. The video will start with Rita Vitali Rosati's Mastica e sputa (In Corpo. From performance to video, 2011, BT'F Gallery, Bologna, for ArteFiera OFF); it will go on with SENSE 1+1 - Tiziana Contino, Joy Coroner a.k.a. Domenico Buzzetti, Giovanni Gaggia and Monalisa Tina – which was first presented in January 2012 in Bologna in collaboration with BT'F Gallery and ArteFiera OFF. The abstract chosen for this video is taken from the second edition of SENSE 1+1, performed in Milan in April 2012 for Arte Accessibile Milano in the Sole 24Ore Auditorium. In representation of the third edition of In Corpo there will be an abstract from Ilva by Filippo Riniolo (In Corpo 3 – Training of the vision, Bologna, SetUp Art Fair, January 2013); for the fourth edition there will be Isabella Pers (In Corpo 4, Bologna, SetUp Art Fair, January 2014), and as a preview of the fifth there will be Francesca Romana Pinzari with her action Prima viene la spina (First comes the thorn), presented last summer for the closing exhibition at Sponge ArteContemporanea's, Perfect Number V.
Performance Memoria #1 (at the Chapel of MAO)
Thursday, 4 December, 17:00-21:00
On the same day Sponge will present Memoria #1, a site-specific performance by young Gianluca Panareo that is a sort of sequel of his performative installation Lavinia, formerly presented in Pesaro for the XXXFuoriFestival.
Not only Sponge wants to show its activity as an association, but also would like to create a stronger link with the city of Ljubljana through two sessions of portfolio screening. more
Sponge ArteContemporanea pays particular attention to the relationship and dynamics between people and location. The headquarters is in fact a private country house in the Marche region, the private home of the Artistic Director, who chose to live in the countryside and create a point of convergence for contemporary arts in an unusual location, with unusual rules. For every exhibition, show, event or residency the house gets modified by artists and curators, who project and create in strong connection with the location. Sponge ArteContemporanea has an intensive exhibition and residency programme.
Artists: Tiziana Contino, Joy Coroner (Domenico Buzzetti), Giovanni Gaggia, Roberto Paci Dalò, Gianluca Panareo, Isabella Pers, Francesca Romana Pinzari, Filippo Riniolo, Monalisa Tina, Rita Vitali Rosati
Collaboration: Giovanna Giannini Guazzugli
BIO50}hotel is a temporary exhibition hotel established by Alessandro Fonte and Silvia Susanna at MAO - Museum of Architecture and Design of Ljubljana during BIO50 24th Biennial of Design curated by Jan Boelen as part of the research theme Nanotourism.