Performance
Cogito (Observing Space)
Date:
Saturday, 29 November 2014
Tickets:
admission to the exhibition
Venue:
Museum of Modern Art
Tomšičeva 14
1000 Ljubljana
Show on map
Team member of Observing Space Daniela de Paulis recorded her brain waves and brain waves of the BIO 50 visitors during the BIO 50 exhibition opening, as part of her project 'Cogito'.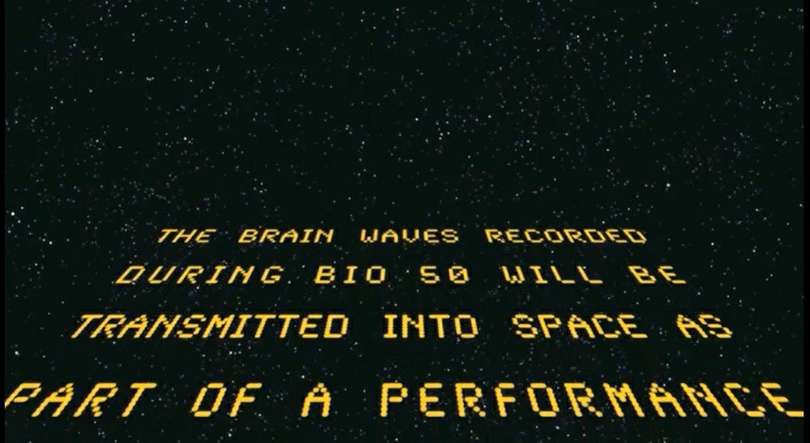 On Sunday the brain waves of collective thinking will be converted into radio waves and transmitted into space. The event will be streamed on-line on the website and at the Museum of Modern Art in Ljubljana.
After transmitting into space her brain waves and those of the BIO 50 visitors, you can briefly listen to the comet where Rosetta has just landed; ESA, European Space Agency, confirmed it emits a very unusual sound.