Event
Phone Home Inc. - Film shoot (Observing Space)
Date:
Saturday, 22 November 2014
Venue:
Museum of Modern Art
Tomšičeva 14
1000 Ljubljana
Show on map
You are welcome to participate in the Phone Home Inc. Film shoot prepared by the Observing Space team at the Museum of Modern Art, Ljubljana.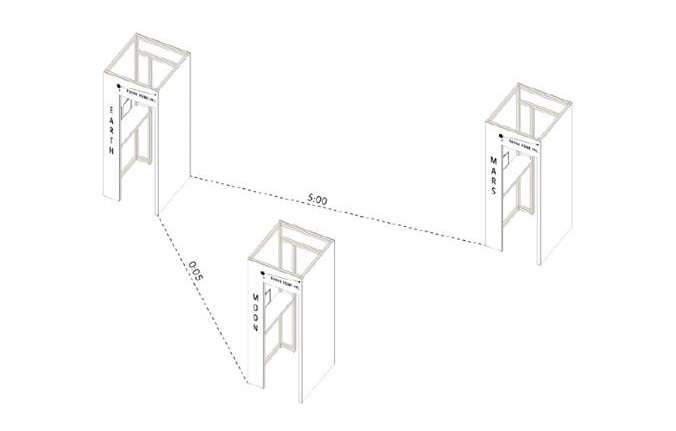 Phone Home Inc. is an installation that allows the viewer to experience the time delay that occurs during interplanetary communication. The speed of communication is limited by the speed of light, which means that we have to wait a few seconds for a message from the Moon to arrive and between 5-10 minutes for one from Mars. Time delay in communication will be a significant factor in space colonization. This effect might not seem obvious, but will have a great influence in how social relationships might evolve in space.
Organized by the Observing Space team.