Hanging out
Museum's market (Knowing Food) - 6.12. cancelled
Date:
Sunday, 19 October 2014
Venue:
Museum of Architecture and Design
Pot na Fužine 2
1000 Ljubljana
Show on map
Due to bad weather the market on Saturday, 6. 12. 2014, is cancelled. See you in spring! --- The market is a temporary place of exchange that supports local self-sufficiency, circulation of locally grown food products, socialize and exchange of practical knowledge.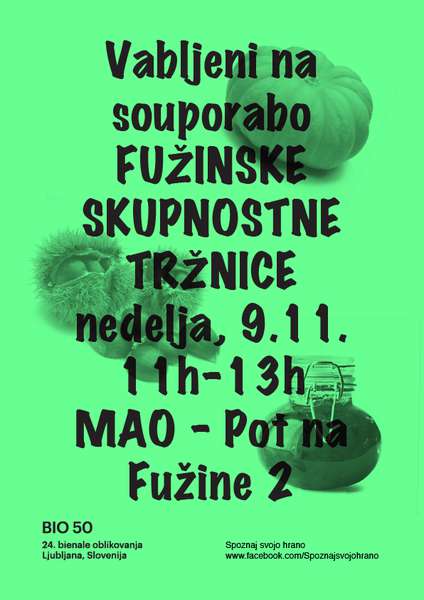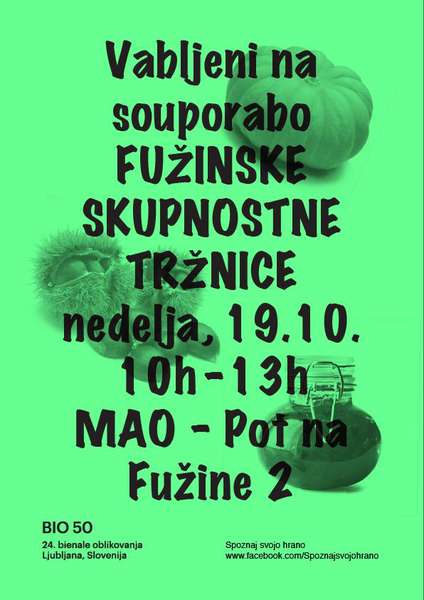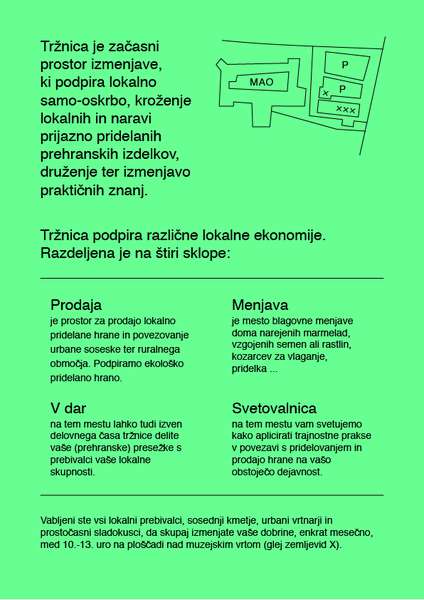 Market enables different ways of sharing; the sale of locally grown products and trading and sharing of surpluses among the local community.
All local residents, neighboring farmers, urban gardeners and all interested are invited to exchange your goods between the 10:00 and 13:00 on the platform above the museum garden (beside the parking lot of the Museum of Architecture and Design).
Organized by the Knowing Food group.