Workshop
Exploring Public Space of Residential Area Fužine
Date:
Thursday, 6 November 2014
Venue:
Museum of Architecture and Design
Pot na Fužine 2
1000 Ljubljana
Show on map
Technical Day: Set of educational workshops and a special whole day programme with schoolchildren. Organized by Elementary School Nove Fužine, MAO and IPOP.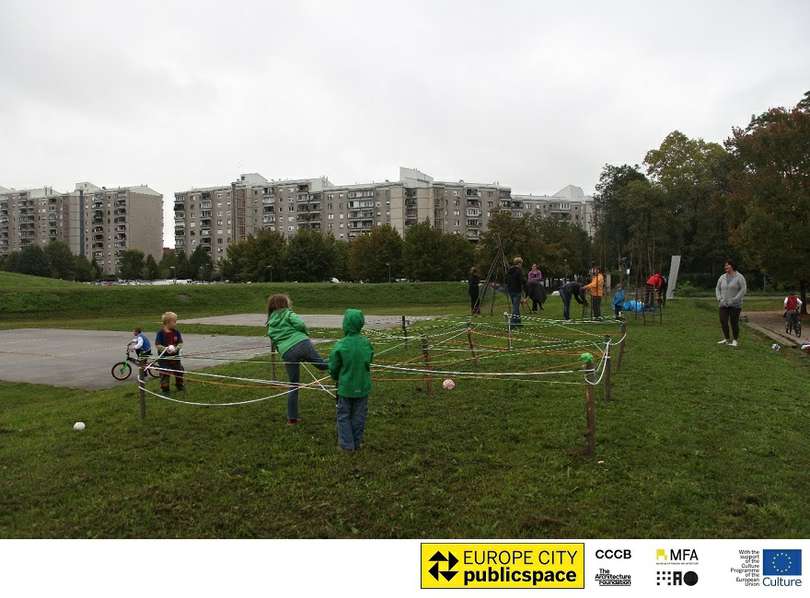 Technical Day at Fužine Primary School for the students of the last three grades (aged from 12 to 14 years) is part of City Europe project *. Educational program was conceptualised by the Institute for Spatial Policies (IPoP) on the call of MAO in cooperation with the Fužine Primary School. Workshops has been organised as an optional extra-curricular activity on a schedule once a week for seven weeks in a row, from September to the end of October 2014, while the technical day includes the whole generation of classmates. The program is to be executed by a group of external tutors (architect, landscape architect, urban designer, sociologist and geographer) and is aimed to actively raise awareness about the role of public space among schoolchildren and to develop skills for participation in spatial development.
Programme: 8.30
1 Introduction
Presentation of programme providers
Working questions and schedule
Presentation of the findings of the workshops
Creation of project groups
2 Group work (approx. 5 workgroups)
Amplification and verification of findings and proposals made during workshops - e.g.: how does one use public space, who are public space users, how do various groups differ (needs, practices, wishes) and how we balance the needs in public space, how does one find its a way around Fužine, how are individual parts of public space called; what about the cognitive map and the possibilities to improve conditions of use and possible new, additional uses: playgrounds, sitting around, gardening, cooking, outdoor work
3 Public presentations, moderated discussions and joint conclusions
The City Europe project, involving the Centre for Contemporary Culture from Barcelona, the Museum of Finnish Architecture from Helsinki and Museum of Architecture and Design (MAO). The project is a continuation of the efforts of European institutions which since 2000 in Barcelona award theEuropean Prize for Urban Public Space which highlights the importance of public space in the democratic life of the cities. Award advocates and promotes the production of public and urban space that makes a common life in cities more pleasant.
Prepared by: Nove Fužine Primary School, Institute for Spatial Policies and the Museum of Architecture and Design.