Event
Day of open spaces
Date:
Saturday, 4 October 2014
Venue:
Tobačna city Construction site
South entrance
Show on map
The initiative ProstoRož will celebrate its 10th anniversary with a one-day event on the construction site behind Tobačna in Ljubljana. Day full of events and talks will be devoted to alternative solutions of temporary use of abandoned premises.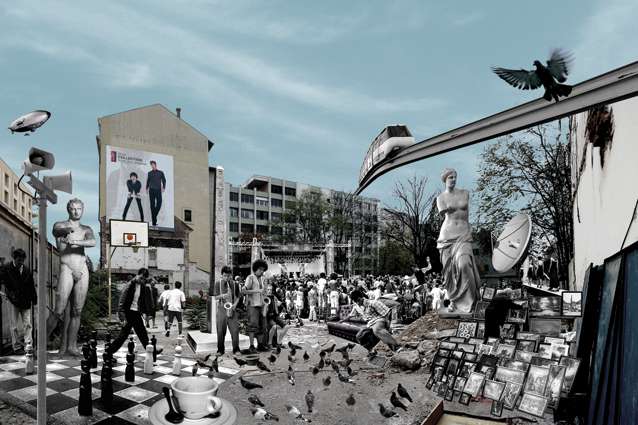 Initiative prostoRož is celebrating its 10th anniversary with an event called Day of open spaces. At the event, individuals and organizations will talk about temporary use of construction sites in Ljubljana, talk about a project of re-activating objects in Athens, Greece and present their alternative approaches to participatory solutions of challenges in urban environment. They will also present PIIP, new platform for connecting ideas and vacant locations. The event will continue with a picnic and a party at the construction site behind Tobačna and continue with a concert of Karmakoma and Dot at Poligon creative centre.
For more information about the program of the event go to Day of open spaces.
Organized by Initiative prostoRož.