#Walking the City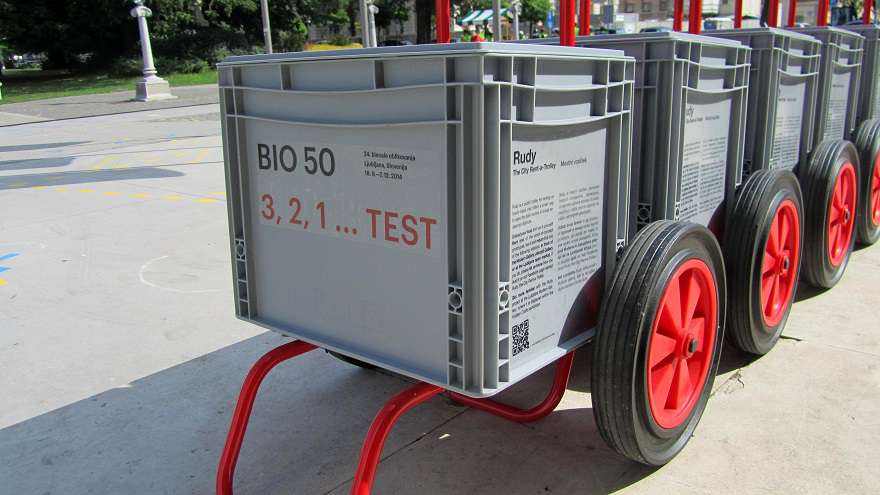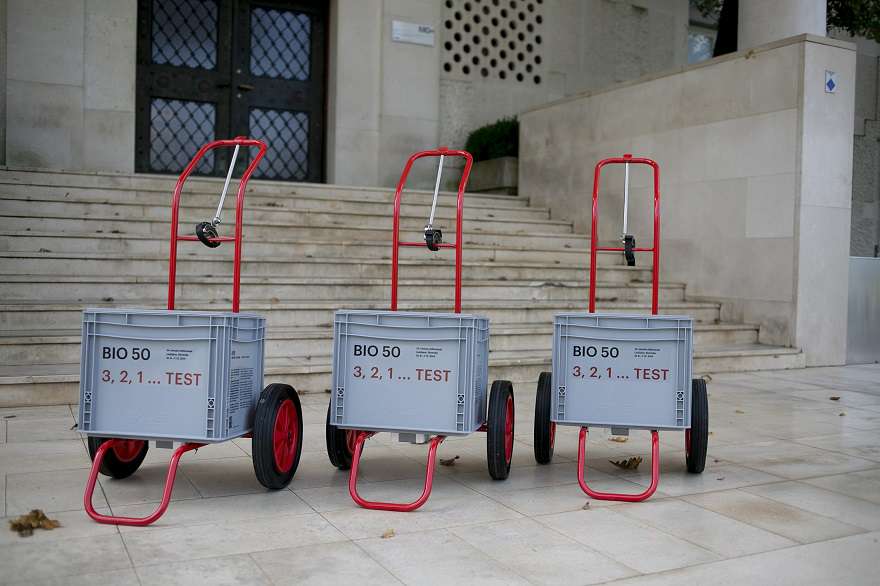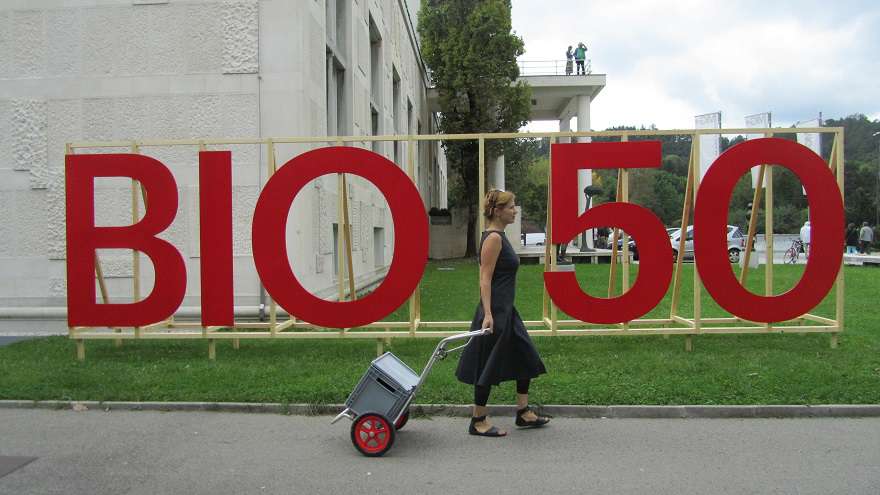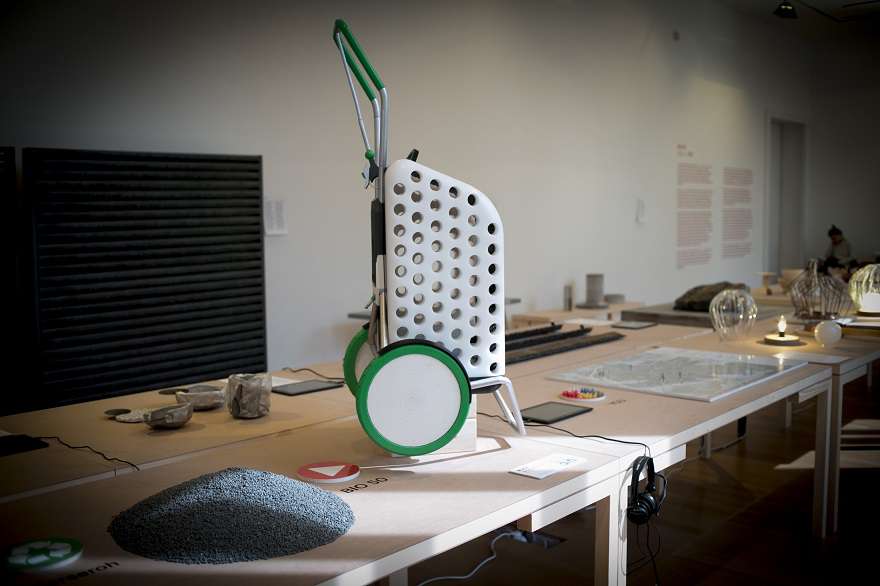 Since the BIO 50 opening in Ljubljana, as part of Walking the City group, one can experience a new urban solution Rudy - a city trolley with a time period renting. It is meant to be used by an urban walker or a biker, for it can be attached to any of the city's as well as personal bicycles. It enables urban dwellers to make their errands more fun and comfortable – one can transport the books that were just borrowed at the library, a batch of favourite fresh vegetables bought in the cold winter morning at the market, toys and tools to play with at the nearby park, a week's worth of grocery shopping at the supermarket on the other side of the city center or to transport St. Nicolas' gifts for the well behaved children.
Rudy helps to reduce city motor traffic and promotes urban walking and use of public transport. It redesigns the city standards and presents an important innovation of sustainable mobility.
A prototype mock up can be borrowed until the end of BIO 50 at one of the two stations, where it also has to be returned. The stations are located in front of Museum of Modern Art and Gallery Jakopič. Rudy, the city trolley, was designed by Walking the City and Hidden Crafts members: Dejan Kos, Klemen Smrtnik, Mima Suhadolc in Urša Vrhunc. The prototype itself can be viewed in Museum of Modern Art as part of the Hidden Crafts exhibition.
Like Rudy on his Facebook page.